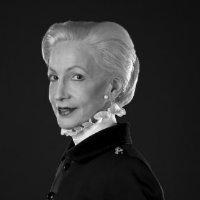 Chairman Emeritus
Lady Judge, the UK's 37th Coolest Person in Tech 2017, was Chairman of Athene Capital.
Lady Judge, a trained commercial lawyer with both British and American citizenship, had an unusually broad and successful international career as a senior executive, chairman and non-executive director in both the private and public sectors.
Lady Judge was appointed by the President as the youngest-ever Commissioner of the US Securities and Exchange Commission and initiated reforms to open the US capital markets to overseas investors and facilitate Americans investing in foreign securities.
She was also the first woman director of News International as well as Deputy Chairman of Friends Provident plc, one of Britain's largest insurers and pension providers. In addition she was a founder and Chairman of Private Equity Investor plc, a London-listed fund of funds, as well as a director of Richard Ellis, worldwide property consultants (later CBRE), Statoil ASA, and Magna, among others.
She was also Chairman of the UK/US Committee on Corporate Governance and a Public Member of the International Ethics Standards Board for Accountants and Deputy Chairman of the UK Financial Reporting Council (the UK's regulator of corporate governance), among others.
Lady Judge was a UK Business Ambassador (a Prime Ministerial appointment) and Chairman of Cifas, the fraud protection agency in the UK. She was also a Senior Independent Director of Glenveagh Properties, an Irish listed property company, Chairman of the Astana Financial Services Authority and Chairman of the Advisory Board of the Association for Consultancy and Engineering (ACE).
In addition, she was also a Chairman of several digital start-up companies including LoopUp, a premium, remote meetings solution.
In June 2016 she completed two terms as Chairman of the UK Pension Protection Fund.
In 2002 she was appointed as a director of the United Kingdom Atomic Energy Authority and became its Chairman in 2004 and was reappointed in 2007. Thereafter she was appointed Deputy Chairman of the Tepco Nuclear Reform Committee and Chairman of it Nuclear Safety Task Force.
Among her academic commitments she was a member of the MIT Visiting Committee for the Department of Nuclear Science and Engineering. She was also a Trustee of the Lauder Institute at the Wharton School of Business, and a member of its EMEA Executive Board.
In addition she was also Chairman of the Energy Institute at UCL (University College London), a Governor of the Ditchley Foundation, and a member of the Trilateral Commission.
In June 2010 she was awarded Commander of the British Empire in the Queen's Birthday Honours for services to the nuclear and financial services industries. In 2015 she received the Times Non-Executive Director award for her chairmanship of the Pension Protection Fund.
Lady Judge received a B.A. from the University of Pennsylvania and Juris Doctor with honours from New York University Law School.
Lady Judge passed away from pancreatic cancer in 2020. Athene continues to conduct its business according to her high standards and benefits from her leadership in spirit.